Home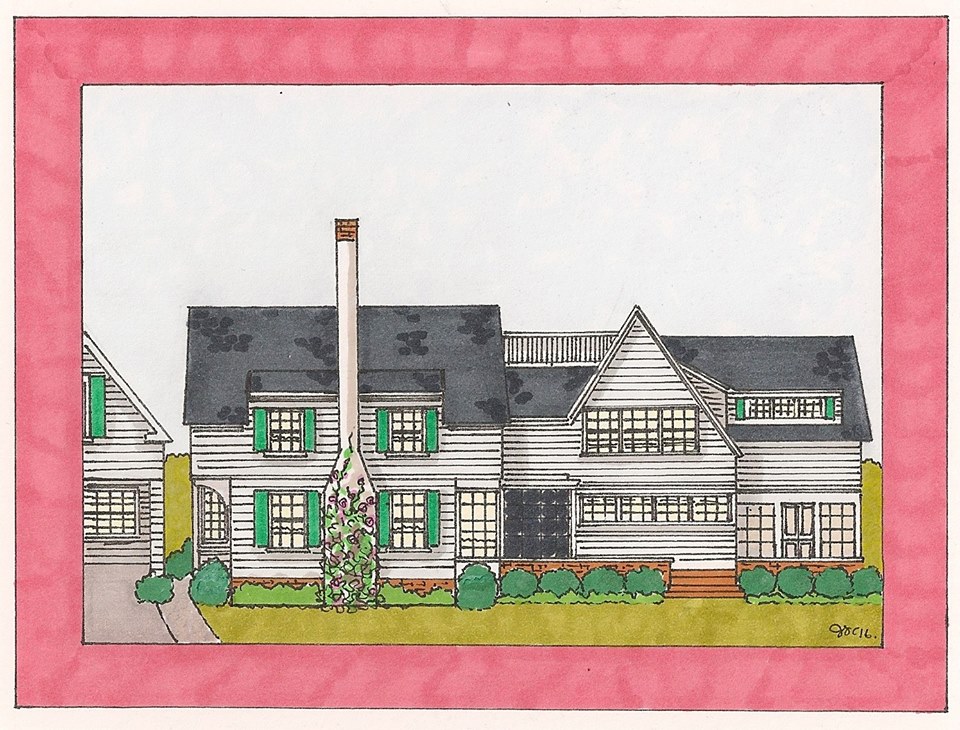 March 15, 2016 Notes:  In 1956 John and Jackie Kennedy bought a smaller Hyannis Port home of their own at 111 Irving Avenue, not far from that of his father and mother. Many press pictures from the 1960 campaign were taken here. Jackie spent time here in later years, and JFK Jr. used the house extensively before his death.  Caroline sold the house to her Uncle Teddy in 2005 after holding an auction selling many of its furnishings. Ted sold the house to his son Ted Jr. sometime around 2008.
A significant portion of the furniture and decorations in the Kennedy's "President's House" Hyannis Port home was part of a collection of furniture and folk art purchased by the Kennedy family from Gerald Shea, a highly-regarded dealer in American decorative arts in the 1950s and 1960s.
Among the works from the Shea Collection sold in the 1995 Sotheby's auction was a Portrait of Captain Platt out of Portsmouth, with a Clipper Ship in the Distance, attributed to Frederick Mayhew, circa 1830, which hung behind President Kennedy in an official portrait taken during the summer of 1960. Captured in that iconic photograph, which would eventually grace the cover of the November 16, 1960 issue of Life Magazine.
Image copyright Jake Gariepy (Dapper and Dreamy)